About Author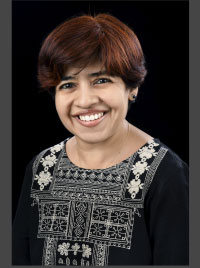 A late-night encounter led to my first book. I was working as a quality consultant at a call center, and one of our tasks as consultants was to improve agent quality. This was a time when the BPO and call center industries were mushrooming in the city, and many young men and women from small towns and second-tier cities were flocking to Bangalore to service American customers.
That night, a young man from Tumkur was 'acting out' on the phone, transforming in my presence from Murugan to Michael, engaging in small talk with the American caller. Murugan was the son of a security guard, and I expected him to falter on the call, and to somehow reveal his small-town origins. Instead, he was flawless.
When the American said that he was finally moving out of his parents' home, Murugan-Michael said, "That's awesome, I know exactly what that feels like." In Murugan's own life, his family had moved with him from Tumkur, and though he was to be married soon, he never intended to move out of his parents' home ever. While I was floored by the flawless performance, I was beset by gnawing questions and a vague discomfort: What did such hyphenated identities do to Indian agents? Bangalore Calling was the outcome of that unease.
Since then, I've turned to writing full-time. For many years, I've lived in gated spaces. It's a very convenient life for people from the middle and upper-middle class – for one thing, you get a 24 by 7 supply of power and water, access to a host of amenities like a pool and a badminton court – and you also feel like you belong to a community, which shields you from the alienation that many city-dwellers experience.
As a writer, though, one always wrestles with disquiet about one's own life and then the mind starts wandering into what-if terrains. When you are part of a residents' group that's griping about a plumbing or electrical problem, your imagination starts dwelling on scenarios that might be much worse. No Trespassing is the culmination of a mind meandering beyond the confines of a gated complex.