PUBLISHER
Amazon (Westland)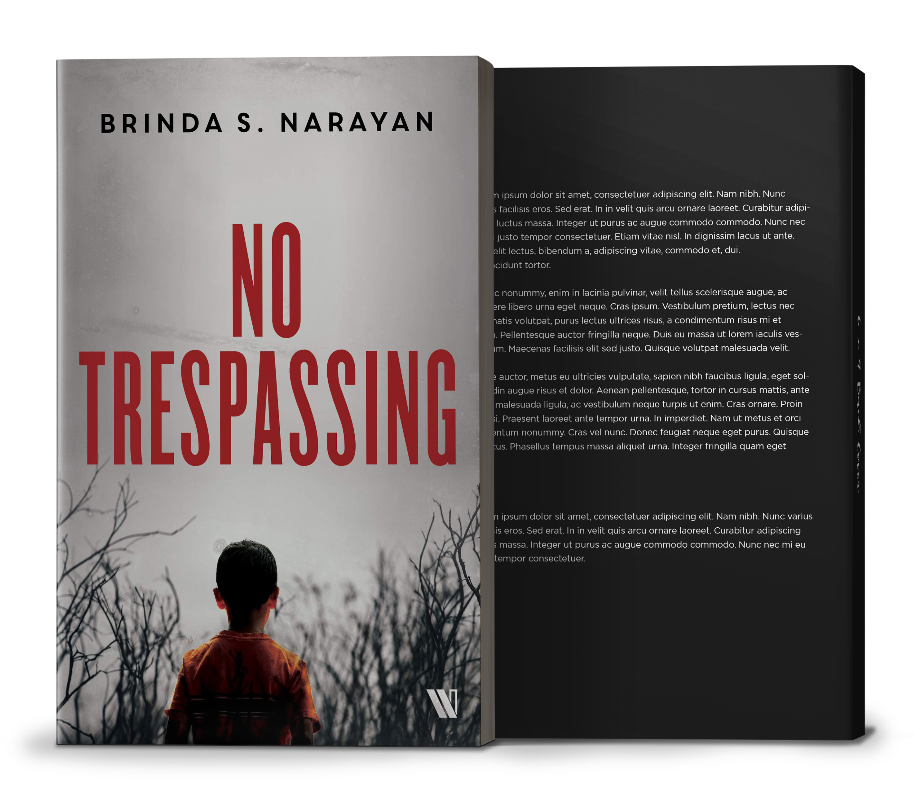 When Vedika and her family move into Fantasia, the place seems idyllic. The by-invitation, ultra-luxury gated community has breathtaking features. A centrally air-conditioned clubhouse with a bar, lounge and all sports facilities. Spanish styled villas set around a lake, a golf course, a zen garden, and a private forest. Emerging from a spartan, middleclass upbringing, Vedika is eager to befriend her elite neighbours.
Gradually, she senses that something is going wrong with her son, Sajan. He seems foggy at times, unable to follow simple orders. Strangely, a few other Fantasia children also seem to exhibit behavioural oddities. Before his scheduled appointment with a doctor, Sajan dies in a freak accident.
Vedika is jolted out of her numbing grief by a shocking revelation: Sajan was murdered. A tenacious Vedika starts investigating his death. She interrogates the children and the Fantasia staff. As she unravels her own memories, she finds sinister links between Fantasia and the past.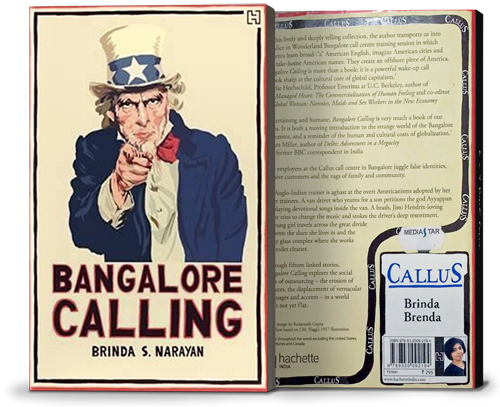 The employees at the Callus call centre in Bangalore juggle false identities, abusive customers, and the tugs of family and community.
An Anglo-Indian trainer is aghast at the overt Americanisms adopted by her eager trainees. A van driver who yearns for a son petitions the god Ayyappan with rituals and daily prayers and by playing devotional songs inside the van. A brash, Jimi Hendrix-loving agent tries to change the music and strokes the driver's deep and unexpressed resentment. A young girl travels across the great divide between the slum she lives in and the shiny, glass complex where she works as a toilet cleaner. Through fifteen linked stories, Bangalore Calling explores the social cost of outsourcing to the Indian community – the erosion of cultures, the displacement of vernacular languages and accents – in a world that's not yet flat.
Monday, March 19, 2018
Mrs Rao was in awe of her cousin, Prema. Though it hadn't always been that way. At one time, she used to think they were alike. Both small-town girls from Mandya, both educated only up to the Eighth Standard. Both married off early, Sheela Rao, when she was sixteen, Prema, when she was seventeen. Both meticulously trained in household tasks.
Sunday, Feb 4, 2018
In a marketplace that demands creative breakthroughs—the next start-up idea, a leading-edge product, a redesigned process—design-thinking interventions attempt to infuse businesses with the creative methods of designers.
Friday, April 24, 2020
Fortunately for Indian readers, many of our myths are being reinterpreted and retold by accomplished and brilliant writers. Among the more well-known reworks, Chitra Banerjee Divakurni's The Palace of Illusions casts Draupadi in a new light, while Samhita Arni's Sita's Ramayana reminds us that the epic wasn't just about Rama's virtuousness and his forfeiture of the throne.
Friday, April 24, 2020
George Seurat, the founder of Pointillism, was a 'shy, reclusive' man who died at the young age of 31. In his Pointillist works, Seurat daubed tiny dots of color, one dot at a time. The eye in turn optically mixes the colors to create a sort of 'luminous yet harmonious intensity'.